AXM-WEB2 FOLC Communication Module
Mouseover to zoom-in

Fiber Optics Module
For Acuvim II Power Meter
AXM-WEB2 FOLC Communication Module
AXM-WEB2 FOLC provides a Fiber Optic LC Connector, Ethernet port and WiFi channels for fast and diverse range of applications for the Acuvim II Series power meters. Supports a wide range of communication protocols such as Modbus-TCP/IP, HTTP/HTTPs Post, FTP, sFTP, BACnet IP, DNP V2, SNMP V3, IEC61850 2nd edition, SMTP and NTP time synchronization.
Daisy-chain Ethernet ports (RSTP Protocol)
Fiber Optics LC Connector
802.3u Fast Ethernet 100Base-FX compatible
Multimode Cable diameter 62.5/125 μm and 50/125 μm
Maximum segment length of 2,000m
1310nm wavelength reduces signal loss and absorption
Ethernet Port and WiFi channel
Up to 2,000 meter distance from your meter to hub/switch
Downloads:
AXM-WEB2 FOLC

Fiber Optics Module
SUPERIOR BUILD
LC Connectors, short for Lucent Connectors is smaller than SC connectors and uses a 1.25 ferrule connector. This allows for AXM-WEB2 FOLC to support a more compact and modular design providing easy installations.


AXM-WEB2 FOLC comes with additional Ethernet and WiFi ports allowing for more ways your meter can be configured and accessed through a variety of channels.
Expand your network capabilities beyond copper twisted-pair cables. Fiber optics is the only solution for fast and reliable signal transmission up to 2 km from your meter to hub/switch.


AXM-WEB2 FOLC supports multimode the most widely used fiber optics type for it's wide range of industrial applications and cost-effective solutions. The core fiber is large for easier wavelength alignment tolerance for a diverse array of installation options. It comes in both 62.5/125-micron (μm) variations.
AXM-WEB2 supports the use of 1310nm wavelengths to reduce attenuation that induces signal loss from dispersion and absorption. Signals with longer wavelengths allows better data transfer throughput.



The AXM-WEB2 FOLC features an industry-leading 8GB of non-volatile memory for logging energy & power quality data. Metered data is captured up to every 50ms while instantaneous, maximum, minimum, and average consumption are logged for each interval. Does it have enough memory to outlast your project? Try our helpful Data Logger Storage Calculator to find out.
MAIN FEATURES
Ethernet RJ45 port with individual network configuration
Ethernet ports and WiFi work simultaneously with different networks and data acquisition systems.
COMtrade format for waveform capture
8GB onboard memory with Up to 50ms logging interval capabilities
Industry-leading 40ms response rate via Modbus-TCP/IP protocol
Secure HTTPS data encryption to cloud server
SSL encrypted webserver plus TLS 1.2 compliance for industry-leading cybersecurity standard
Metering data backup log to avoid data loss during network downtime
Support industrial, utility and substation protocols IEC 61850, DNP 3.0 V2, Modbus-TCP/IP, SNMP, HTTP/HTTs Post, FTP & SNTP
Built-in sFTP server for data-log storage and retrieval
Web accessible graphical display of historical data trends for all parameters for analysis
WiFi support Access Point mode and Station mode for both direct connection/configuration and public WiFi network connection
Native support of Ethernet/IP protocol, seamless integration with Allen Bradley and Rockwell Systems
IEC 61850 protocol 2nd Edition
IPv6 and IPv4 dual IP network support allows for more connected devices
Custom Modbus register list to group key parameters continuously
Maintain high availability by RSTP protocol with two ports connect to same subnet
Log Max, Min and Average on all parameters at all logging intervals
Firmware OTA update
Daisy-chain Ethernet ports (RSTP Protocol)
Support for WiFi WPA, WPA2 Enterprise security protocol
Remote meter access via SerialNumber.accuenergy.io
ACUVIM II POWER METER
High Performance Energy Meter
Acuvim II is highly regarded power meter for it's versatile, yet robust design. It is quality engineered for many different industrial & commercial solutions including energy measurement, power quality analysis, revenue-grade metering, system integration, controlling power distribution & other speciality applications. AXM-WEB2 FOLC extends the Acuvim II communication capabilities by transmitting data over fiber optics, Ethernet and WiFi channel links. Systems using application layer protocols such as Modbus can now be easily integrated using modern and advance technologies future-proofing your network.
APPLICATIONS
SCADA Systems
Central Utilities
Battery Storage Systems
Data Centers
Renewable Energy
Smart City
Automation & Control
Power utility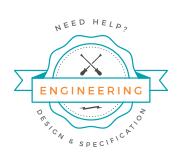 Technical Support
The Accuenergy team is always available for professional and friendly support. Trust us to assist that your project is on schedule and never compromised.
AXM-WEB2 FOLC

Fiber Optics Module
Access Data Anytime, Anywhere in the World
Remote Access
Take a deep dive into energy data anywhere, anytime. Access the web interface with web browser to view and configure your metering device. No software needed.
Trend Log
Monitor real-time data in tabular or via trend graph. Choose between different energy parameters and time periods for analysis and troubleshooting.
Harmonics Detection
Uncover power quality for voltage and current waveforms. The harmonics view includes vital insight for each phase angle every 15 seconds.
Alarm Notifications
Never get caught off-guard again. Configure up to 16 over/under alarms directly from the web interface. View all current and historical alarms indicating its timestamp, ID number, parameter, value and status.
Two-Tier User Control
Administration Level Management
Robust administrative settings that give you full control over how the application will be implemented within your project.
Manage metering settings for voltage wiring, current wiring, real-time reading options and more.
Configure communication for network, E-mail, SNTP, HTTP/HTTPS/FTP Post
Reset data collection
Get the latest firmware upgrades
User Level Monitoring
Easy accessible real-time data for energy managers to monitor and determine power and energy integrity across your project application without compromising unauthorized security.