Data Acquisition Gateway & Server – Aculink 810
Mouseover to zoom-in

Data Acquisition Gateway & Server
Accuenergy's AcuLink 810 is a data acquisition server and gateway designed to collect aggregated energy data from up to 32 Modbus meters and field sensors in a facility such as water, gas and electricity. This information is locally stored until it is ready to be distributed to remote servers or controllers via an IP-based network
AcuLink 810 provides an easy solution to manage, collect and store data from all connected metering points from a single web interface.
Mbus Meters Integration Now Supported. Including:

Modbus-RTU (standard + SunSpec)
Modbus-TCP/IP
BACnet-MS/TP
BACnet-IP

Auto-Discover BACnet-IP and BACnet-MS/TP – automatically finds available BACnet devices on the network.
SNMP Gateway – Convert connected Modbus, BACnet and Mbus devices to available SNMP devices, designed for data center management systems
Added MQTT protocol, a new data integration protocol for IoT applications
Support reading SunSpec devices. Simplified integration with any SunSpec supported meters and inverters
Data Acquisition via BACnet-IP. Now supports four acquisition protocols: Modbus-RTU (standard + SunSpec), Modbus-TCP/IP, BACnet-MS/TP and BACnet-IP
Rapid logger. Log data in 1-second interval (previously support 1-minute interval)
Support building BACnet device template by converting EPICS file
Pulse counter data can be polled via Modbus-TCP and BACnet-IP directly
BACnet-MSTP data acquisition
AcuMesh support on AcuLink 810 (Wirelessly query meters with RS485)
BACnet gateway (Convert Modbus-RTU and BACnet-MSTP to BACnet-IP)
Remote device access
Maintain high availability by RSTP protocol (two ports connect to same subnet)
Ethernet gateway for Modbus RS485 and digital output devices
Access energy information remotely via web server, or push to IP-based master devices or software
Data acquisition and logging with 8GB on-board memory
Embedded web-server for real-time data and easy configurations
Controller/Master system can poll data from all RTU devices via Modbus-TCP/IP Protocol
Dual ethernet RJ45 port and WiFi communication channels
Enhanced cybersecurity for critical infrastructure deployment
Compact DIN rail mount design
Track energy usage and peak demand
Quick and simple software-free setup
Downloads:
AcuLink 810
Features
Connects Accuenergy Meters and third party sensors/devices to external enterprise systems for energy management, demand response and SmartGrid programs.
Data Collection
The AcuLink 810 has wide range of compatibility with existing software systems and control systems.
Data posting/pushing is available in HTTP, HTTPs, FTP in CSV or JSON format via Ethernet RJ45 port or WiFi network. External cellular modem can be connected to enable data post via cellular network.
32 Modbus RTU devices via RS485 port
Additional 32 Modbus-RTU devices via USB port
100 Modbus-TCP/IP devices via network
8 Digital Inputs for pulse counter
Embedded Web Server
Access real-time data and logs from connected devices with AcuLink 810 web interface for an intermediate view of all collected devices with summary details, setup, alarms, and configurable upload channels.
Web-server accessible via ethernet or WiFi
SSL and TLS1.2 compliant with enhanced cybersecurity protection
Access each devices real-time measurement reading
Configure communication for downstream devices and upload channels
Over/Under alarm monitoring for connected devices
No software required – all configurations are available in webpages
Communication Channels and Integration
Metering data can be stored in free Accuenergy Facility Energy Metering Platform, AcuCloud.
Protocols supported: HTTP, HTTPs, FTP, sFTP, SMTP, NTP
Log file format supported: CSV and JSON
Easily integrate with any energy management system, billing software, efficiency analysis services.
Support Modbus gateway function that allows all RTU devices to be polled by remote Modbus master directly
Dual RJ45 ethernet ports and WiFi connection enables simply connection to network and secure separate network connection
USB: USB expansion port, available for serial converter to expand the communication channel
AcuLink 810
Advantage
Learn how the data acquisition server can be used in your project.
Data Logger
AcuLink 810 can collect any type of metering data from input meters or sensors including water, gas, steam and electricity. Data is collected and stored on its 8GB of onboard memory at user-defined intervals from 1 to 1,440 minutes until it is ready to be pushed to a remote server or software platform.
Multiple data-logger configurations for application-specific same unit logging.
8GB onboard memory for data-logging and event logging.
HTTP, HTTPs and FTP standard and secure data uploading protocols.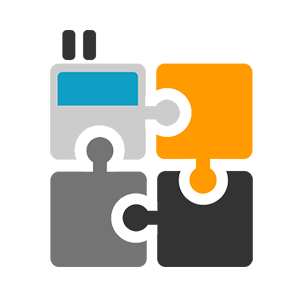 Seamless Integration
AcuLink 810 offers multiple configuration options to connect any Modbus or BACnet meters, sensors and devices for a seamless integration into your network .
Contact us if a custom solution is required.
Modbus RTU Device via RS485
Modbus RTU Device via USB port
Modbus TCP Device via Ethernet Port
Water, Gas, or any pulse output meter via Pulse Counter
Convert any Modbus & BACnet device to Modbus-TCP for Modbus Masters
Convert any Modbus & BACnet device to BACnet-IP for BACnet controllers
Web-based Interface
All sensory and metering data can be locally accessed from a webpage on a web browser through a direct Ethernet connection or built-in wireless WiFi. It allows supervisors to check the offline status of a device and to monitor data from each metering point in real-time to evaluate for system anomalies. The user interface is easy to navigate and offers a host of network configuration and management options.
Software-free, configure and access everything from a client-side web browser.
Install new meter and sensor devices rapidly using templates.
Free cloud-based Modbus and BACnet template builder, build from scratch, convert from registered list or EPICS file.
Setup alarm notifications for each connected device.
Over-the-air firmware and template updates.
Build Your Network
The data acquisition server provides multiple built-in wired or wireless options to connect commercial/industrial grade meters and sensors inside a facility. AcuLink 810 aggregates all data points to a central interface making it easier for supervisors to manage and monitor each device anywhere.
Wired Options
Dual Ethernet RJ45 port for multiple network communications
Built-in RS485 for up to 32 daisy-chained Modbus RTU devices
Built-in USB for an additional 32 Modbus RS485 connections
Built-in 8 pulse counters for water, gas or any pulse output meters
Wireless WiFi
Built-in point-to-multipoint wireless communication to Modbus-RTU devices. Learn how AcuMesh enable RTU devices to communication wirelessly
Built-in WiFi for easy setup and network connections to remote server
Latest cybersecurity TLS 1.2 standard compliances
Data Independent
All data must be analyzed to gain insight into the health and performance of a system. AcuLink 810 bridges the data gap between field sensors and energy management software platforms by providing a seamless end-to-end integration. Data is stored in standard CSV or JSON file formats to give users ultimate control over their information.