Wireless Communications
Eliminate expensive hard wiring with reliable wireless communications. Ideal for large facilities or multi-building campuses that have existing RS485 devices or networks.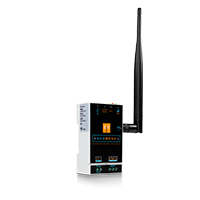 WIRELESS COMMUNICATION
AcuMesh
Wireless RS485 mesh transceiver connects to a Modbus-RTU device with an RS485 port. Enables a multipoint, wireless, optimized RS485 network across 1000ft (305m) indoor/4 miles (6.5km) outdoors. Compliant with 128-bit encryption. Choose 900MHz or 868MHz frequency.
Contact Our
Product Expert