HVAC systems typically account for the largest energy cost in non industrial buildings, metering this consumption can illuminate valuable data as a component of larger building studies or in an attempt to reduce energy costs. HVAC metering will require multiple metering units working together to create a complete picture of the HVAC system, in the best systems these are integrated between metering points.
HVAC Metering
Applications
---
Combining individual metering points can seem like a large task, but with the right devices the solution is simple.
Heating systems can be integrated into electrical meters to accommodate heating and air conditioning into one unit which can work as a transducer to log and transport the data. Electrical meters such as the Acuvim II series utilize digital and analog inputs to integrate with heating systems using digital pulse output or analog signal outputs. Once tied together the information can be transported using one of the many communication protocols featured such as Modbus, Ethernet or BACnet communications.
HVAC Metering
Implementation
---
In addition to standard HVAC equipment, many companies will consolidate the lighting systems to also be monitored this way. Using multi-point or branch metering solutions such as the AcuRev 2100 series meters allows the project manager a granular look at the lighting systems in order to accurately diagnose consumption and efficiencies.
The AcuRev 2100 series is also compatible with other meters and can also be linked with devices employing a digital output signal. With all the necessary metering points being monitored the information can then be transmitted by Ethernet or other form of communication to a PLC or computer where the data can be stored, viewed and extrapolated.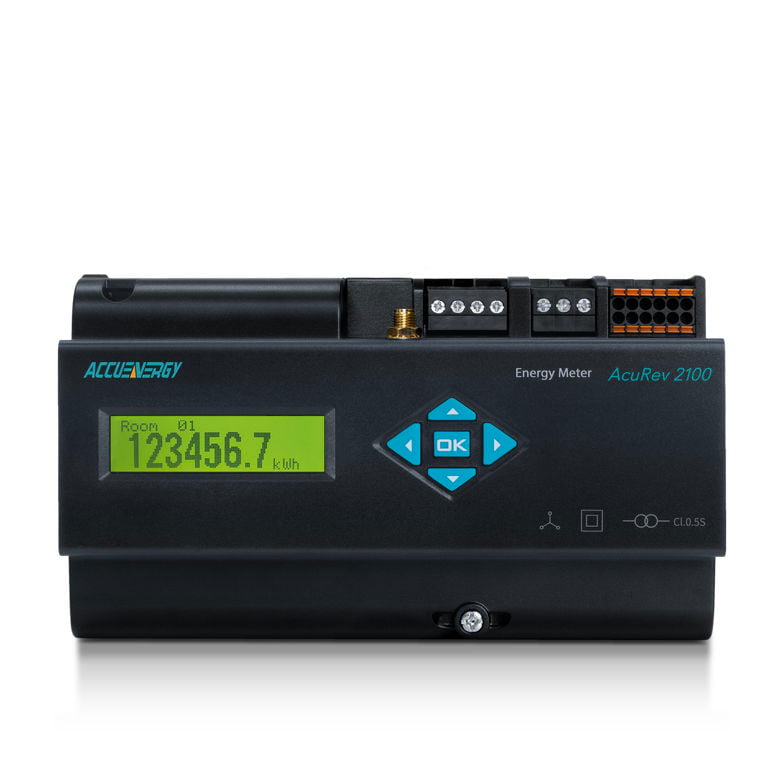 AcuRev 2100 Series
The AcuRev 2100 series of multi-circuit metering systems are the ideal candidate for metering HVAC systems. Capable of monitoring multiple circuits the AcuRev will offer the installation flexibility needed to monitor whole HVAC systems, while providing a granular view of energy usage for analyzing and identifying areas for energy savings.
Application
Summary
---
Typical HVAC savings in the United States were just below 40% for building owners who revitalized out of date equipment and operations.
When it is factored in that HVAC energy spending in America alone accounts for almost $400 there is little wonder why companies are grappling to get a grip on their HVAC costs. By implementing a permanent metering system property owners and managers have the best chance to navigate their energy costs, diagnose where savings can be found, and measure the energy savings from their implementations.