Mouseover to zoom-in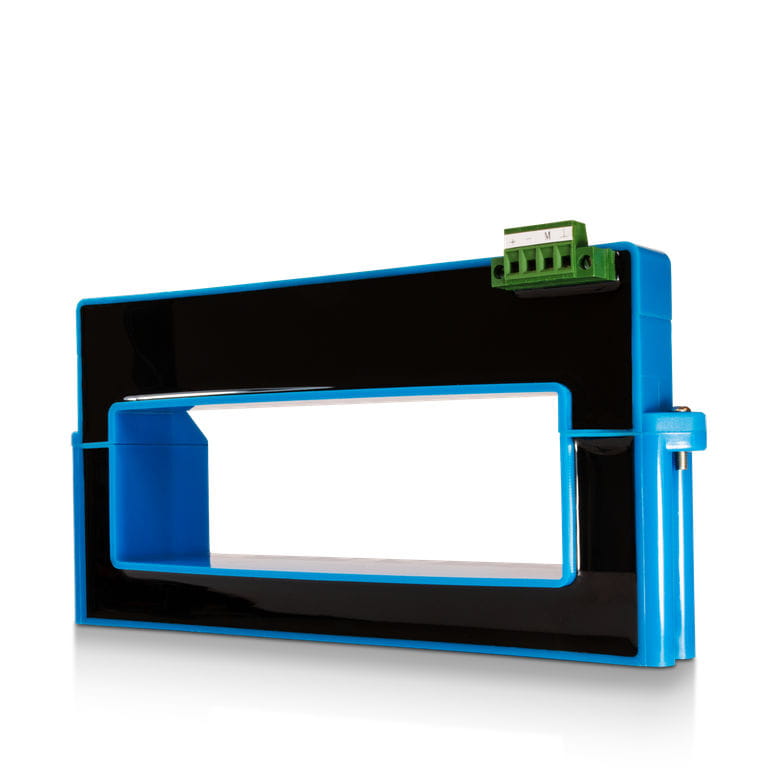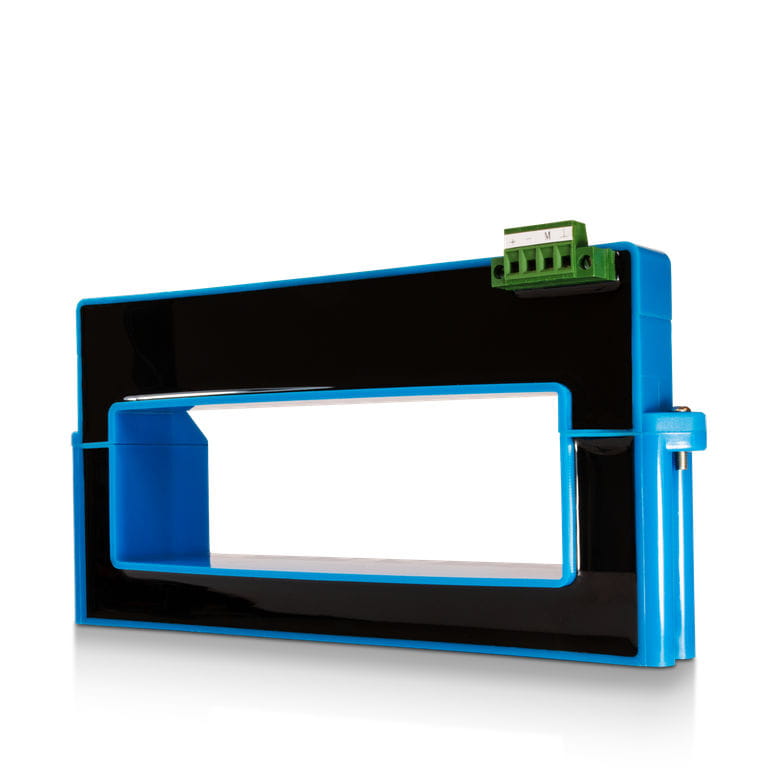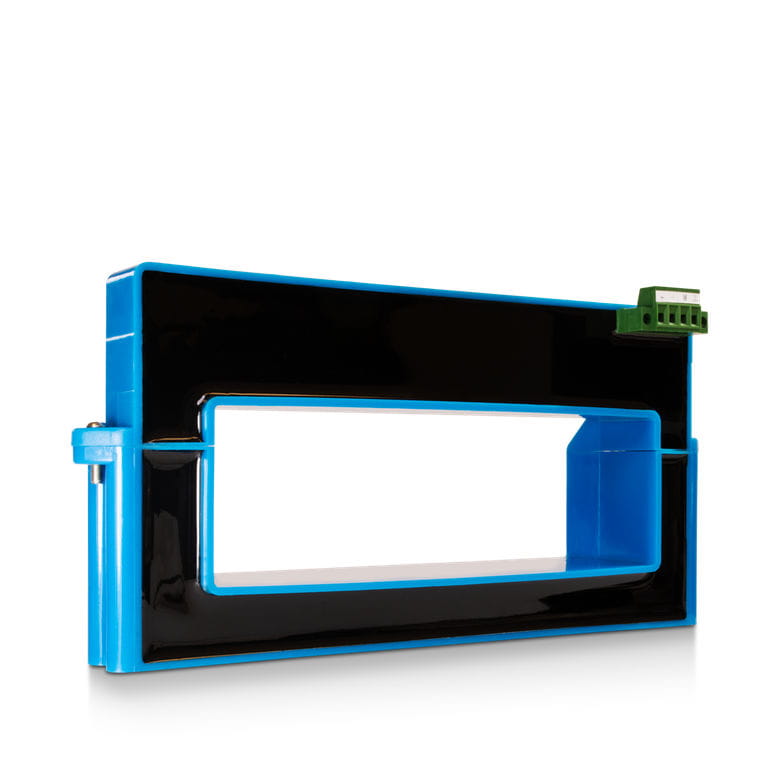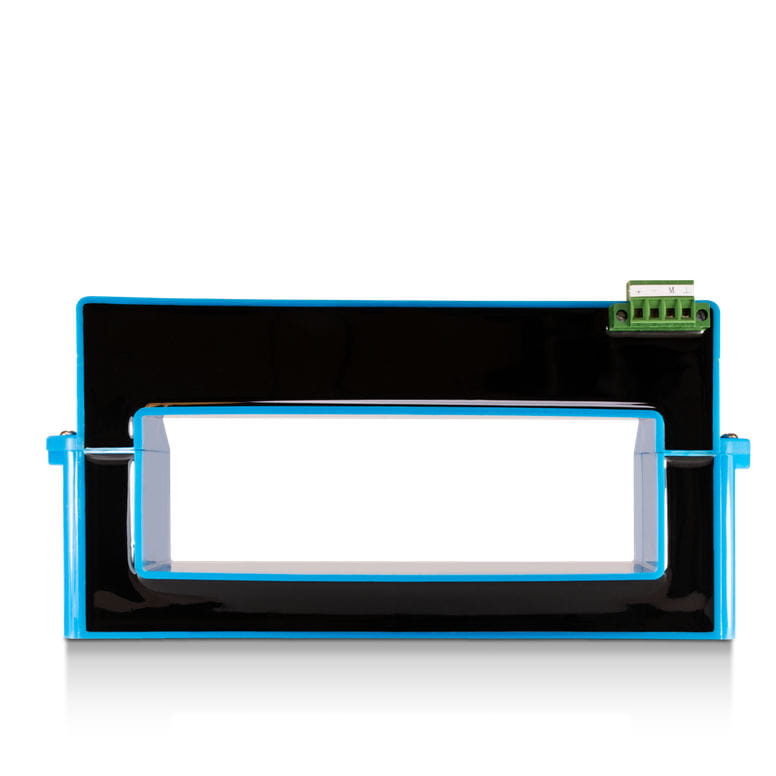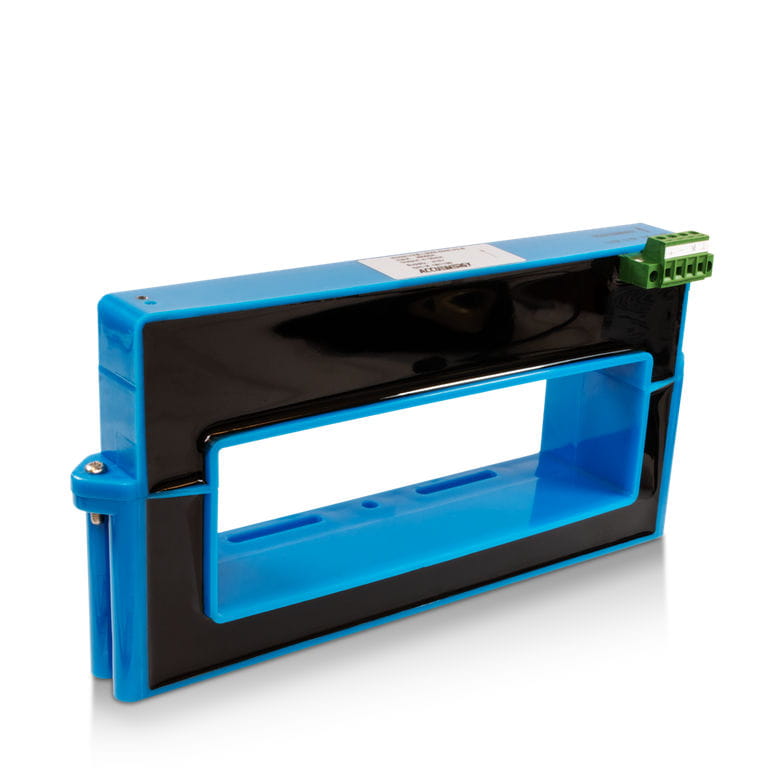 DC Current Sensors
Accuenergy's HAB Series Hall effect DC current sensor can measure up to 5000A of DC current with 0.5% accuracy and a rated output signal of either 4-20mA or 0-5V. The non-intrusive, split-core design provides a seamless integration into any existing installation. In addition, the HAB DC current sensor is available as either a unidirectional or bidirectional device.
Accuracy class: 0.5%
Multiple current input options available
Choose from 4-20mA or 0-5V rated output
Non-invasive, split core design is ideal for existing installations
Choose from unidirectional or bidirectional measurement options
CE and RoHS compliant
About HAB-16555 Series
Why choose a DC current sensor?
DC current sensors are a type of Hall effect sensor designed for non-obtrusive measurement of current flowing through a conductor. The current generates a proportional magnetic field which is measured by the DC current sensor to determine how much current is flowing. DC power meters use DC current sensors to provide precision measurements in applications such as solar energy, wind turbines, transportation, telecommunications, and more.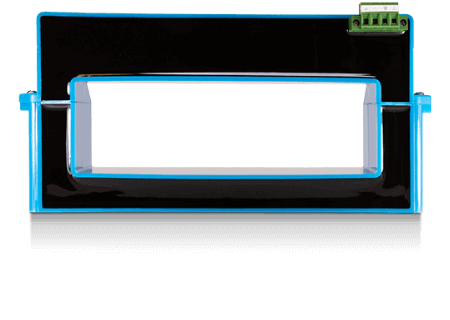 HAB-16555 Models
HAB-16555

Input Ratings

Output Ratings

Accuracy

Window Size

Direction

1000A
4-20mA, 0-5V
0.5%
6.5" x 2.17"
Bi-directional,
Uni-directional
2000A
4-20mA, 0-5V
0.5%
6.5" x 2.17"
Bi-directional,
Uni-directional
3000A
4-20mA, 0-5V
0.5%
6.5" x 2.17"
Bi-directional,
Uni-directional
4000A
4-20mA, 0-5V
0.5%
6.5" x 2.17"
Bi-directional,
Uni-directional
5000A
4-20mA, 0-5V
0.5%
6.5" x 2.17"
Bi-directional,
Uni-directional
Input Ratings

Output Ratings

Accuracy

Window Size

Direction

1000A
4-20mA, 0-5V
0.5%
6.5" x 2.17"
Bi-directional,
Uni-directional
2000A
4-20mA, 0-5V
0.5%
6.5" x 2.17"
Bi-directional,
Uni-directional
3000A
4-20mA, 0-5V
0.5%
6.5" x 2.17"
Bi-directional,
Uni-directional
4000A
4-20mA, 0-5V
0.5%
6.5" x 2.17"
Bi-directional,
Uni-directional
5000A
4-20mA, 0-5V
0.5%
6.5" x 2.17"
Bi-directional,
Uni-directional