Mouseover to zoom-in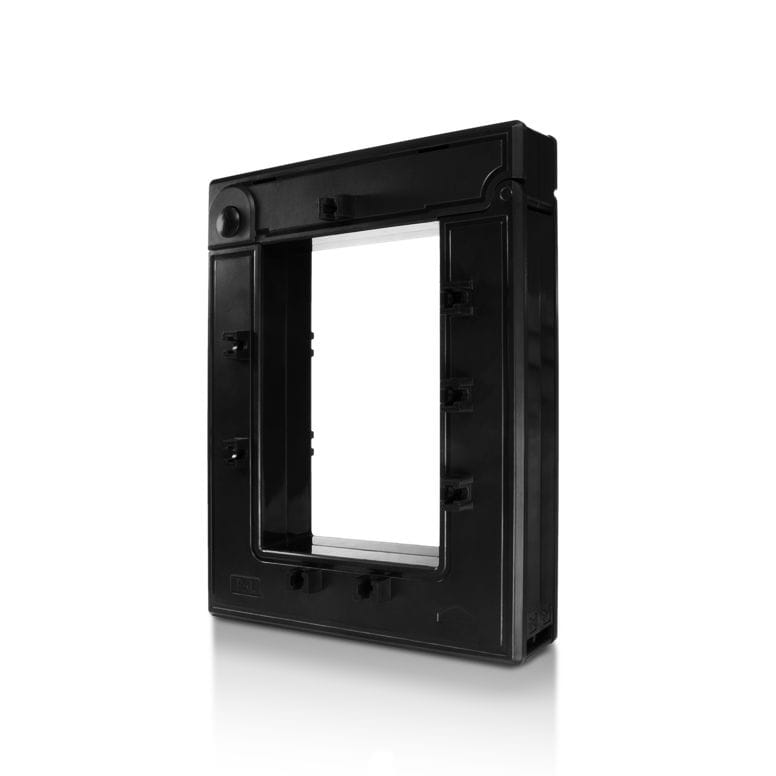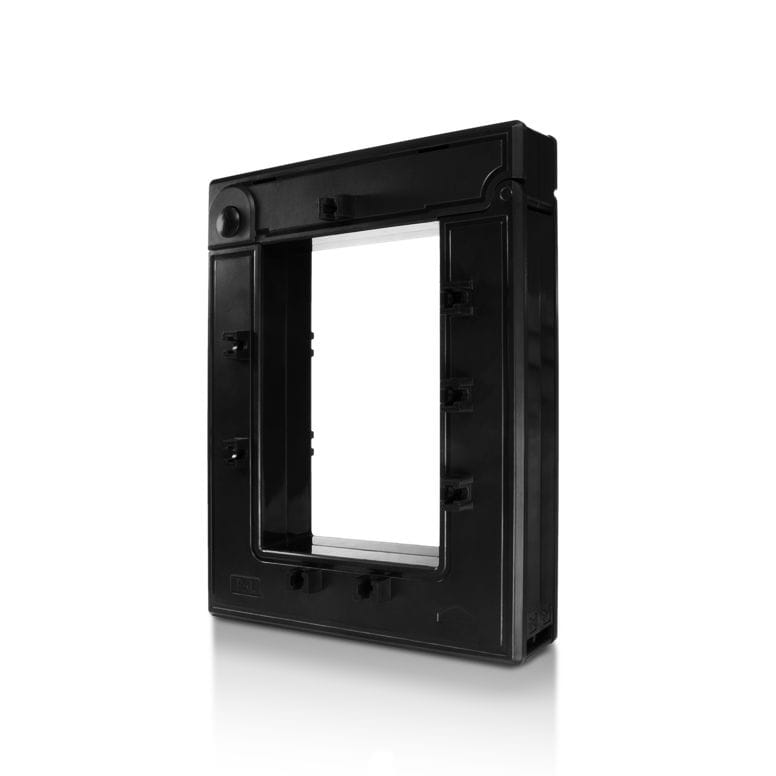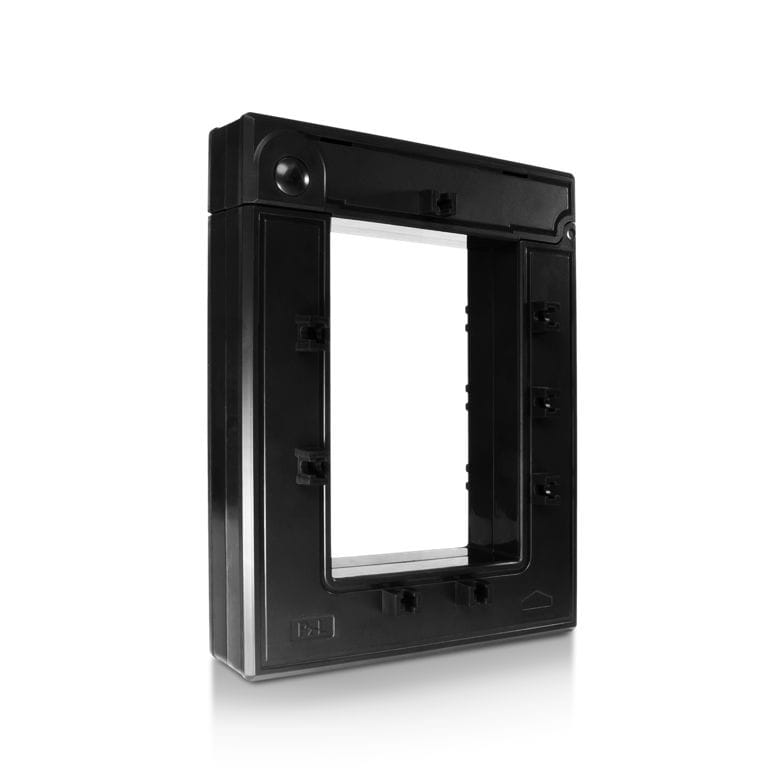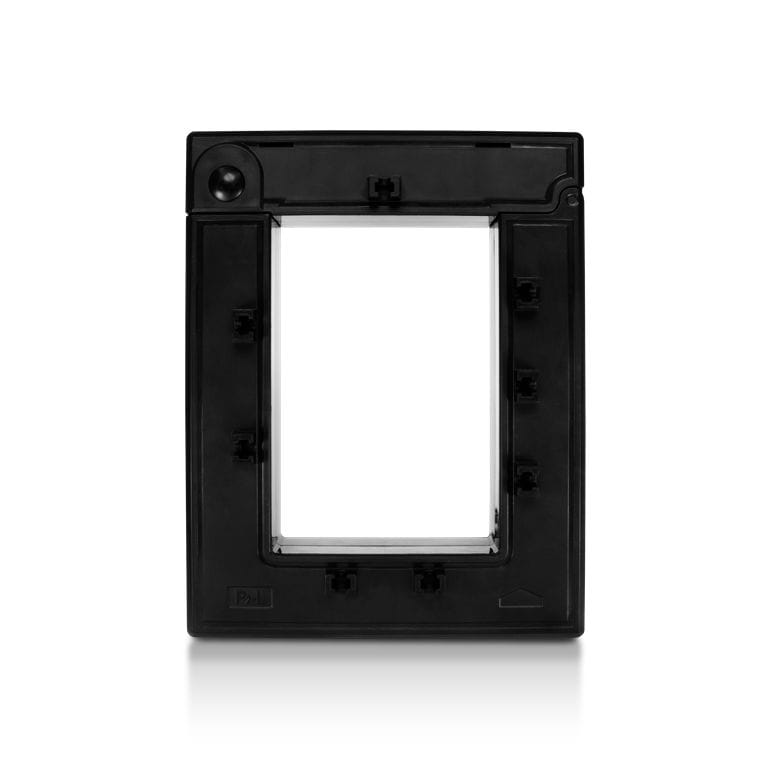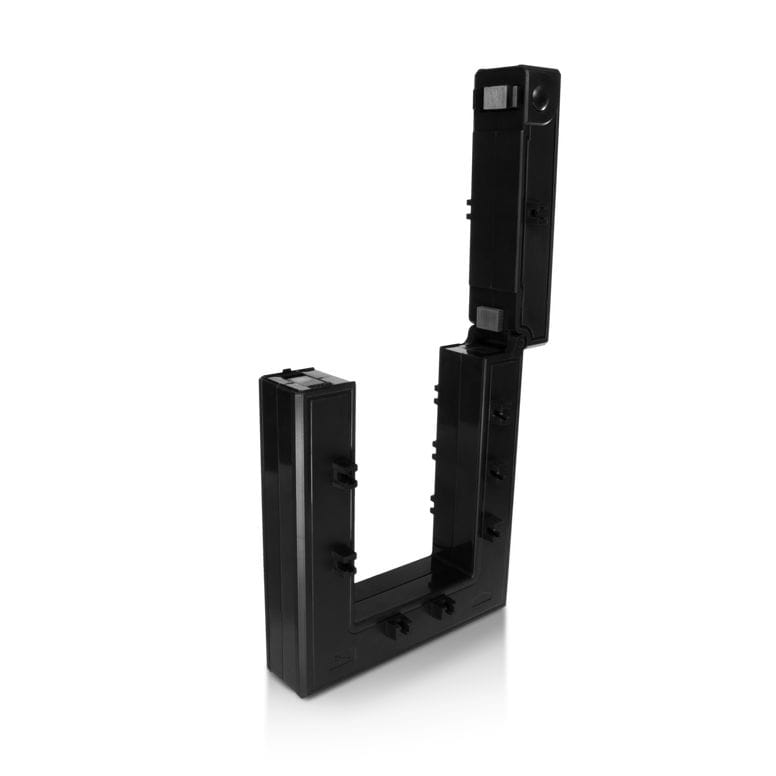 Revenue Grade Split-Core
Current Transformer
The AcuCT R is a premium, revenue grade split-core current transformer series that supports a wide range of output options with industry-leading accuracy. Engineered to be compact and durable, the AcuCT R is UL2808 Listed, ensuring quality and safety in demanding applications. The sturdy latching design securely locks the current transformer in place while the user-friendly, press-open mechanism facilitates quick installation without disconnecting cables or wires.
Revenue grade accuracy: IEC 60044-1 0.5s class
Current input range: 5A – 5000A AC (depending on model)
Multiple voltage or current secondary output options including 5A and 333mV
Push-open mechanism designed for quick, simple installation
Multiple window shapes and sizes available
Multiple mounting options with included accessories
UL Listed for XOBA UL2808 standard, CSA C22.2 No. 61010-1
About AcuCT R Series
Why choose a revenue grade split-core current transformer?
Revenue grade split-core current transformers combine industry-leading accuracy with the convenience of a split-core design. Specifically engineered for retrofit applications, they provide superior, stable current measurements and their revenue grade accuracy is required for precision applications like tenant submetering or tenant billing. Sturdy and installer-friendly, revenue grade split-cores are often deployed in demand metering, cost allocation, and other high-precision or demanding project environments.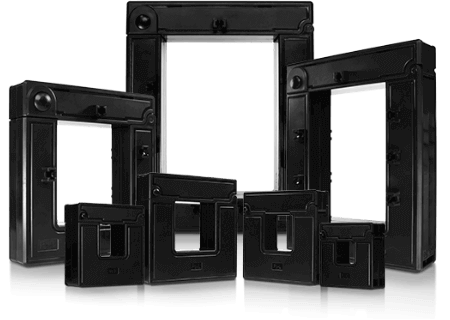 AcuCT R Models
AcuCT-075R

Input Ratings

Output Ratings

Accuracy

Window Size

Lead

Certification

50A
80mA, 100mA,
200mA, 333mV
0.5%
0.75"
8 feet
UL Listed
100A
80mA, 100mA,
200mA, 333mV
0.5%
0.75"
8 feet
UL Listed
150A
80mA, 100mA,
200mA, 333mV
0.5%
0.75"
8 feet
UL Listed
AcuCT-100R

Input Ratings

Output Ratings

Accuracy

Window Size

Lead

Certification

100A
80mA, 100mA,
200mA, 333mV
0.5%
1"
8 feet
UL Listed
200A
80mA, 100mA,
200mA, 333mV, 1A
0.5%
1"
8 feet
UL Listed
250A
80mA, 100mA,
200mA, 333mV, 1A
0.5%
1"
8 feet
UL Listed
AcuCT-125R

Input Ratings

Output Ratings

Accuracy

Window Size

Lead

Certification

100A
80mA, 100mA, 200mA,
333mV, 1A
0.5%
1.25"
8 feet
UL Listed
200A
80mA, 100mA, 200mA,
333mV, 1A
0.5%
1.25"
8 feet
UL Listed
300A
80mA, 100mA, 200mA,
333mV, 1A
0.5%
1.25"
8 feet
UL Listed
400A
80mA, 100mA, 200mA,
333mV, 1A
0.5%
1.25"
8 feet
UL Listed
AcuCT-200R

Input Ratings

Output Ratings

Accuracy

Window Size

Lead

Certification

400A
80mA, 100mA, 200mA,
333mV, 1A
0.5%
2"
8 feet
UL Listed
600A
80mA, 100mA, 200mA,
333mV, 1A
0.5%
2"
8 feet
UL Listed
800A
80mA, 100mA, 200mA,
333mV, 1A
0.5%
2"
8 feet
UL Listed
1000A
80mA, 100mA, 200mA,
333mV, 1A
0.5%
2"
8 feet
UL Listed
AcuCT-3135R

Input Ratings

Output Ratings

Accuracy

Window Size

Lead

Certification

600A
80mA, 100mA, 200mA,
333mV, 1A, 5A
0.5%
3.1" x 3.5
8 feet
UL Listed
800A
80mA, 100mA, 200mA,
333mV, 1A, 5A
0.5%
3.1" x 3.5
8 feet
UL Listed
1000A
80mA, 100mA, 200mA,
333mV, 1A, 5A
0.5%
3.1" x 3.5
8 feet
UL Listed
1200A
80mA, 100mA, 200mA,
333mV, 1A, 5A
0.5%
3.1" x 3.5
8 feet
UL Listed
1500A
80mA, 100mA, 200mA,
333mV, 1A, 5A
0.5%
3.1" x 3.5
8 feet
UL Listed
AcuCT-4161R

Input Ratings

Output Ratings

Accuracy

Window Size

Lead

Certification

600A
80mA, 100mA, 200mA,
333mV, 1A, 5A
0.5%
4.1" x 6.1"
8 feet
UL Listed
800A
80mA, 100mA, 200mA,
333mV, 1A, 5A
0.5%
4.1" x 6.1"
8 feet
UL Listed
1000A
80mA, 100mA, 200mA,
333mV, 1A, 5A
0.5%
4.1" x 6.1"
8 feet
UL Listed
1200A
80mA, 100mA, 200mA,
333mV, 1A, 5A
0.5%
4.1" x 6.1"
8 feet
UL Listed
1600A
80mA, 100mA, 200mA,
333mV, 1A, 5A
0.5%
4.1" x 6.1"
8 feet
UL Listed
2000A
80mA, 100mA, 200mA,
333mV, 1A, 5A
0.5%
4.1" x 6.1"
8 feet
UL Listed
2500A
80mA, 100mA, 200mA,
333mV, 1A, 5A
0.5%
4.1" x 6.1"
8 feet
UL Listed
3000A
80mA, 100mA, 200mA,
333mV, 1A, 5A
0.5%
4.1" x 6.1"
8 feet
UL Listed
4000A
80mA, 100mA, 200mA,
333mV, 1A, 5A
0.5%
4.1" x 6.1"
8 feet
UL Listed
5000A
80mA, 100mA, 200mA,
333mV, 1A, 5A
0.5%
4.1" x 6.1"
8 feet
UL Listed
AcuCT-5170R

Input Ratings

Output Ratings

Accuracy

Window Size

Lead

Certification

1000A
80mA, 100mA, 200mA,
333mV, 1A, 5A
0.5%
5.1" x 7.0"
8 feet
UL Listed
1600A
80mA, 100mA, 200mA,
333mV, 1A, 5A
0.5%
5.1" x 7.0"
8 feet
UL Listed
2000A
80mA, 100mA, 200mA,
333mV, 1A, 5A
0.5%
5.1" x 7.0"
8 feet
UL Listed
3000A
80mA, 100mA, 200mA,
333mV, 1A, 5A
0.5%
5.1" x 7.0"
8 feet
UL Listed
4000A
80mA, 100mA, 200mA,
333mV, 1A, 5A
0.5%
5.1" x 7.0"
8 feet
UL Listed
5000A
80mA, 100mA, 200mA,
333mV, 1A, 5A
0.5%
5.1" x 7.0"
8 feet
UL Listed