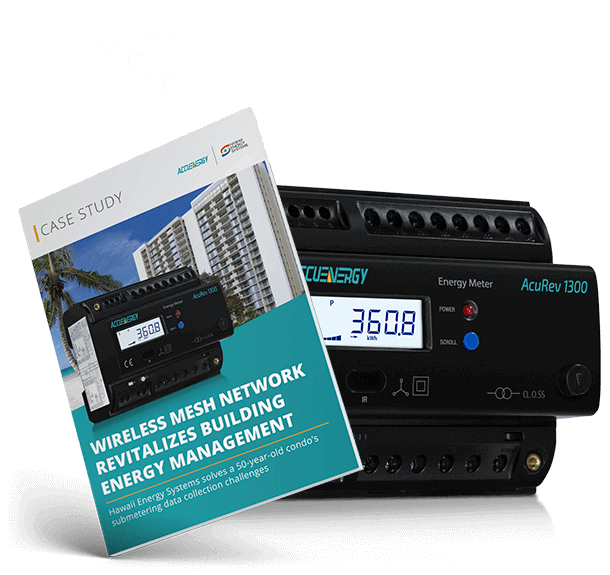 HAWAII ENERGY SYSTEMS
Building Energy Management Case Study
Wireless Mesh Network Revitalizes Building Energy Management
Overcoming Data Collection Challenges with a Targeted Submetering Solution
When it comes to reclaiming energy costs in a high-rise condo, multi-tenant submetering is a must. But when old meters start sending faulty data, upgrading to a modern metering solution is crucial to getting tenant billing back on track. Find out how Hawaii Energy Systems harnessed the power of Accuenergy's mesh communication technology to deliver high-precision results to building managers and residents.
What's Inside
Integrating networked submeters into existing building automation systems
Cutting installation time and money with fast, reliable wireless metering
Offsetting project costs with valuable utility rebates
"

Accuenergy's Mesh network submetering option works well with HES's existing building automation system options, is straightforward to install, and is offered with a high level of remote technical support, which makes it easy for HES to use in future submetering projects.

"
- Huy Nguyen, Energy Division Manager, Hawaii Energy Systems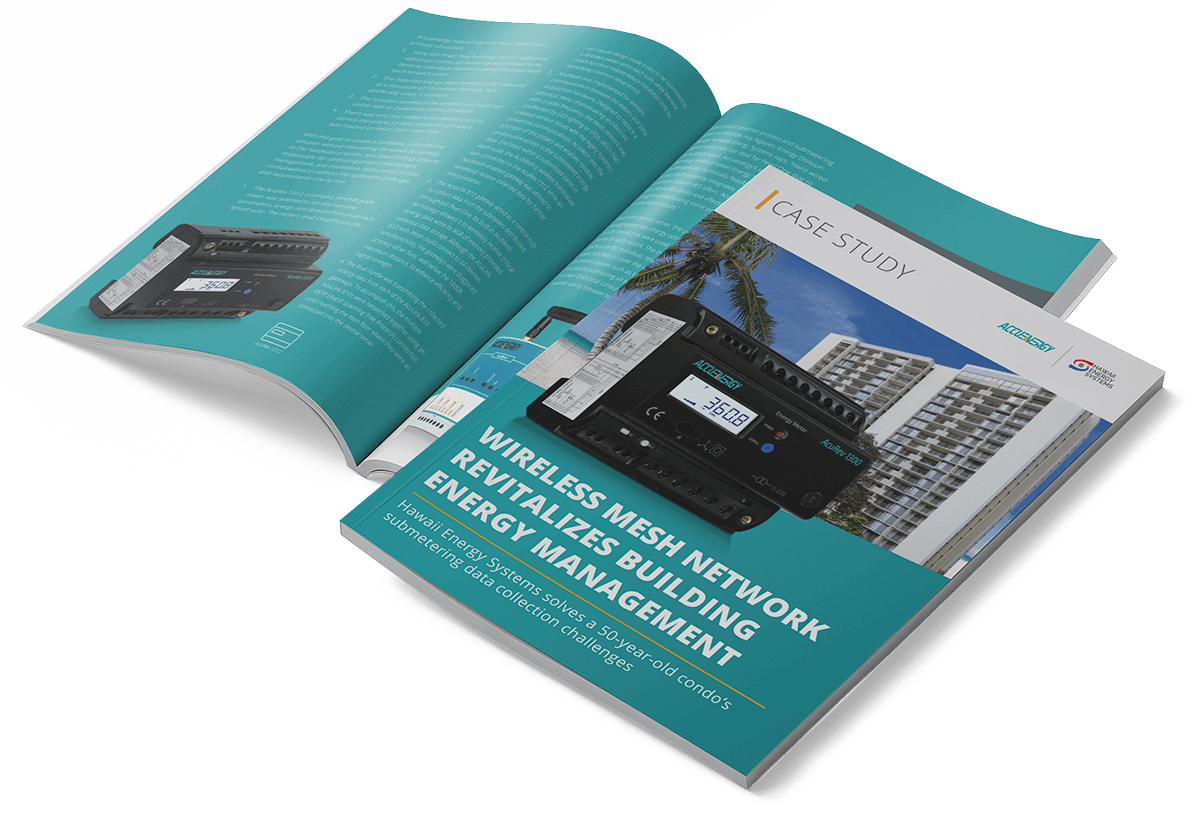 Download the Study.
Learn how Accuenergy delivers the ideal tenant submetering solution.